ASSATEAGUE EXPLORER
Since 2001 Assateague Explorer has helped people like you discover Assateague Island. Assateague Explorer is locally owned by Captain Mark's family. He came up with the idea of showing visitors the wild ponies by boat. Captain Mark's family has lived on the island since the 1820's. His grandfather Mr. Burton was in the 1961 Hollywood movie Misty, based on the novel Misty of Chincoteague. In fact, the wild pony Misty, Phantom and many of the ponies in the movie belonged to Mark's grandfather.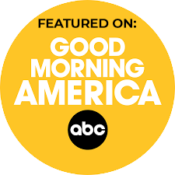 Chincoteague Island Native
All of the photos you see on this website of the wild ponies and birds were captured by Captain Mark. He is an award winning nature photographer that has traveled around the world for nature. Visit his website photographerimages.com. He worked at Assateague Island National Seashore for the National Park Service in Virginia and as a National Park Ranger at the U.S.S. Arizona Memorial at Pearl Harbor. He started as a boat captain back in the 1980's. His family landed at  Cape Charles, Virginia in the 1630's, about the same time the wild horses arrived on Assateague Island.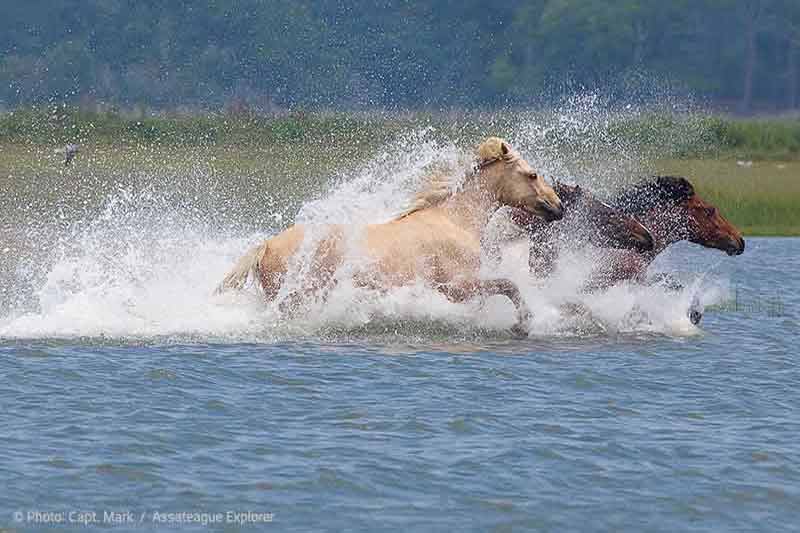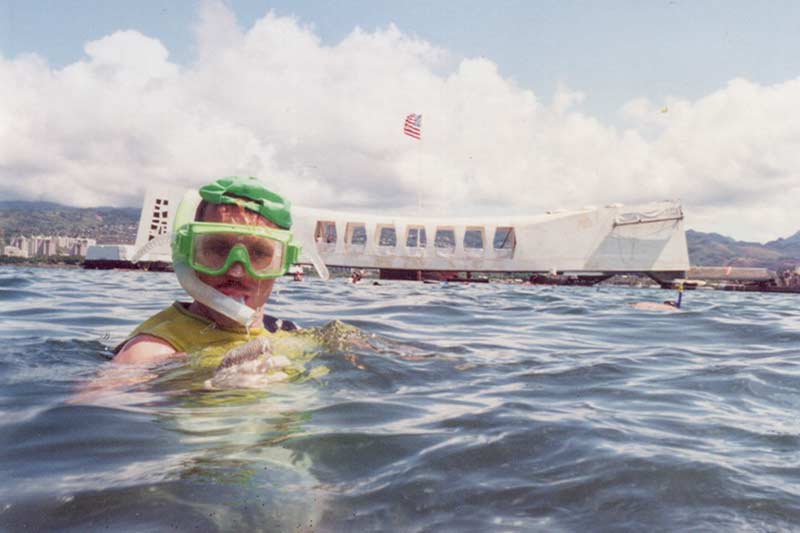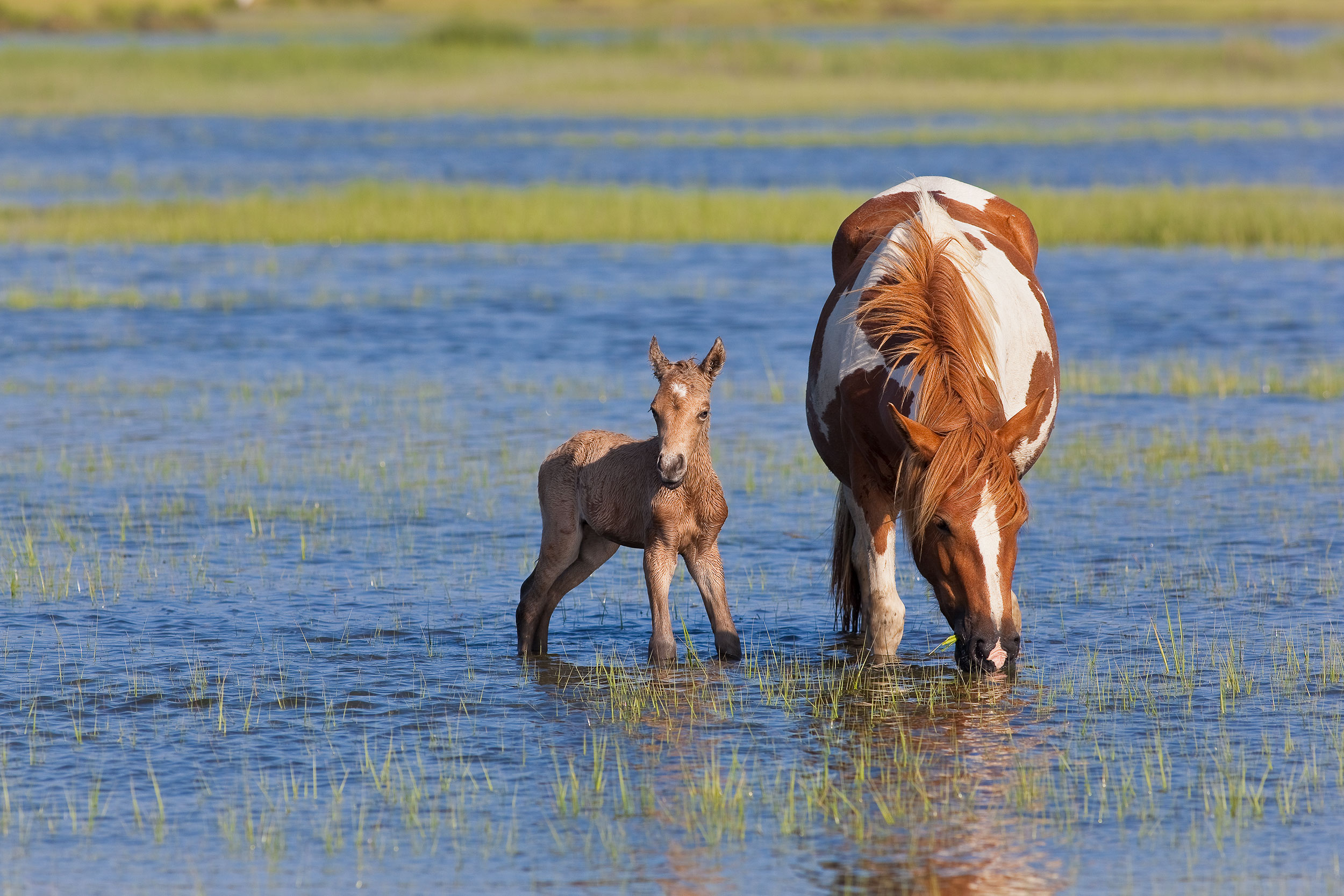 Sharing an Adventure of a Lifetime
We enjoy helping you experience wild ponies, dolphins, bald eagles, shorebirds and beautiful scenery. Assateague Explorer takes you to the best part of Assateague Island and wildlife refuge via the USCG certified/inspected tour boats & the kayak tour. This is the ultimate way for you to enjoy and make the most of your vacation.
Travel along the protected calm Assateague Channel waterways between the two islands of Chincoteague and Assateague. Experience where wild ponies and wildlife roam. Restaurants, hotels and an amazing beach are here for you at these island's in Virginia. Reach the beach at the National Park in just minutes.